Hello friends!
Christmas is here and we hope you're enjoying a relaxing holiday! Today, we are happy to announce that the December release of Joobi products are now out before we break for the holidays.

What's New
Syndication
Vendor's can now syndicate a product from another vendor and it will display on the vendor's profile and item listing.
With the current available functionality, the payment will go to the original vendor. If you want more advance functionality with referral commission, please contact Joobi support with your detailed requirements. Activate product syndication in your Multi-vendor store now.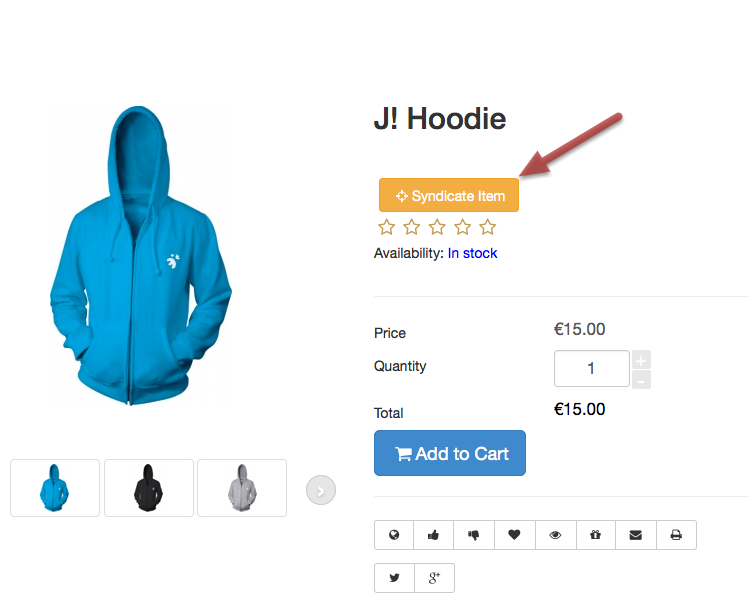 Vendor Badge
Vendors can have a badge on their profile base on the store admin assignment and is available for search. The badge look and feel are easily customizable. Setup vendor badges now by following the "vendor badges" article.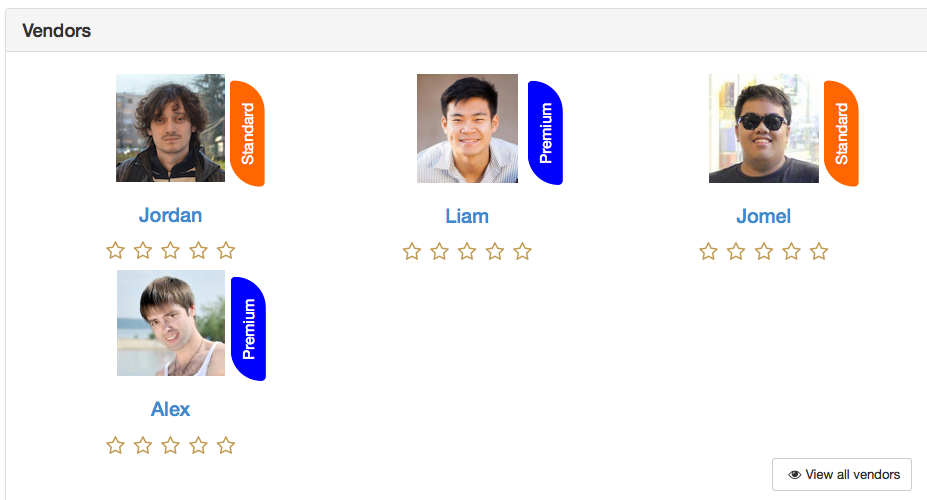 Custom Pick-list for Fields
Ability to create multiple picklist with dependency parent/child, so that the child parent values get updated based on the choice of the parent picklist.
Also you can specify that a parent allow "Other" values, where a user can choose the choice "Other" and will be allowed to enter their own value.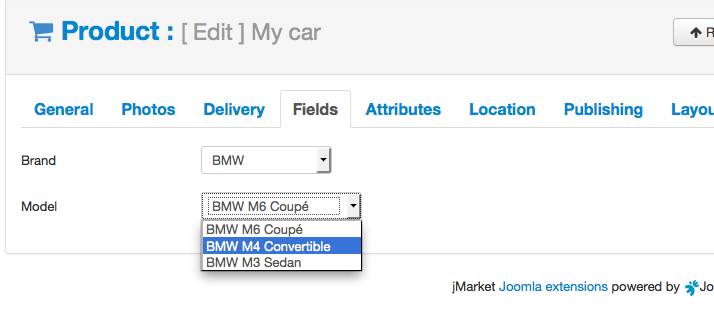 Custom Fields base on Type of Classified Offer
You can create custom fields and assign it to display to certain type of offers only. When your client submit an offer for your ads, they can see different fields base on the offer selected.
Debug Mode for preferences and views
We now display both in the admin panel and front-end area the preferences and views enabled for each pages, so it is easy to debug for you and Joobi support, and see what settings for that specific page is being used so you can configure them properly.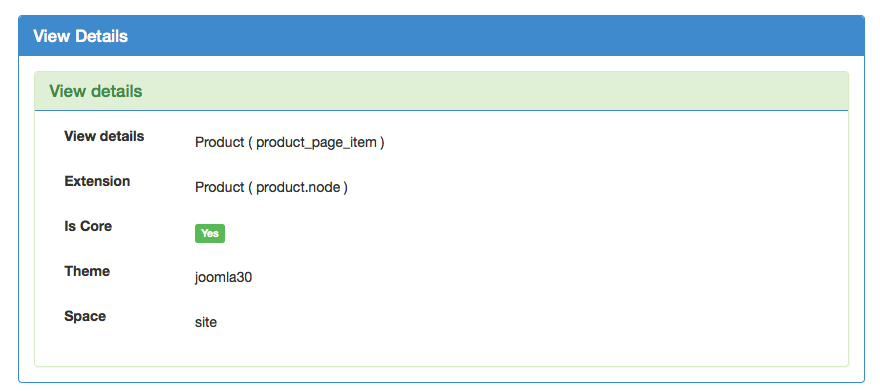 Refactoring to welcome other CMS's compatibility
We did some internal refactoring to easily port to WordPress, so now that the release is out of the way we are 100% back to wordpress release.
Shipping cost goes directly to the vendor
Using Paypal Adaptive Payments, shipping cost is now sent automatically to the product vendor.
Primary receiver pays Paypal Fees
A new option added in the core that allow store admin to charge Primary receiver for the paypal fees.
Mootools to jQuery
We converted all Joobi products from Mootools to now jQuery to fix a lot of annoying conflicts between Joomla and Bootstrap based templates. We recommend that you use a Bootstrap 3 base templates.
But wait, there's more! We also added a bunch of cool enhancements, such as:
Separate editable picklist for downloads & preview
New Joobi short menu added in the Joomla administraton to easily access Joobi products
Vendor registration field saves the data to avoid repetitive work when captcha validation fails
Show Tooltip when hovered or as a text above the main element
Restrict auction owner to bid their own items
Ability to show vendor email in their profile
Enhanced product review to display better message if "customer review" is used
Auction item bidder names are now displayed in the item bidding history for login user
Added Time Countdown in jVouchers and jAuction for "Related Products"
Bug Fixed
Resolved: Product review submission captcha only show once
Resolved: All registered user can bid even "Who can bid" access is specified
Resolved: Bid History show broken for non-login users
Resolved: Auction fee is not calculated properly when the starting auction price is zero
Resolved: Cart Module preferences freezes when the new data is saved
Resolved: Generic Shipping type will result a "blank page" when selected
Resolved: Wrong Tax calculation when login using another account with different Shipping address
Resolved: When login using Jomsocial, all users are given store manager role
Resolved: Using fixed price reward / commission does not process
Resolved: Payment fee was not added in the final checkout
Updated Products
These are the list of products that has been affected with this update.
jStore
jMarket
jAuction
jClassifieds
jSubscription
jVouchers
That's it!
How do I update?
Easy! Just wait for an automated email from your website to notify you about the new update (usually it takes a few second to a week after the initial release) so you get a more stable build. Or if you can't wait to get your hands on the new enhancements, just click "Check" button from the jCenter application page and do the automatic update by hand.
For lower version users, simply browse the list of change-logs and locate the right version you are on, and then follow the update guide until you get to the latest version.
You'll need an active subscription to access the update server.
This is a major release due to a number of changes in the library... We do NOT recommend updating your production website right away, instead simulate the UPDATE first in your test environment.
New to Joobi?
Evaluate all Joobi Applications before you purchase for Free (No credit card and registration required). Download it here
We hope you like the new additions as much as we do! As always, if you hit any snags with the new version let us know immediately and we'll fix it right up.
Support Availability
Joobi support team will be available during this holiday season (December 24th - 25th) from 7:00-21:00 GMT.
Happy Holiday
Thank you for making this year awesome. If you have a sparkling idea for 2015, please let us know!
In the meantime, MERRY CHRISTMAS and HAPPY NEW YEAR from all of us at Joobi!
As a special holiday gift, we'll give you 15% off to any Joobi products if you purchase Joobi plans by the end of December*.
Please use MERRY2014 to claim your present.
*This offer expires on December 31.