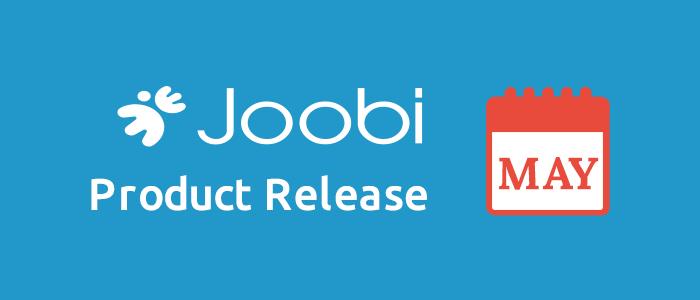 As you all may already know, we never get tired of making Joobi Applications better and better for you all. In the last few weeks was very eventful—we've completed to 2 new Applications to handle email marketing both for WordPress and Joomla, added the ability to barter or swap of goods and services, and introduced a new rich text editor. June is going to be even more eventful!
Let's see what's new in today's release.
Barter, trade and swap? Sounds familiar…
Bartering, trading and swapping of goods and services is a centuries-old art. Today we've added a new cool feature in jClassifieds that lets your store vendors interchange goods and services with each other.
Store vendors has the ability to define a tax and generate invoice base on the agreed transactions. Even better, store owner can take advantage by offering a Promotions and Subscription to generate some recursive income to grow your eCommerce business.
---
Shipping per zone
We're also announcing a new feature called Shipping Per Zone. We understand that running an online store can feel like a difficult and daunting task: developing a marketing strategy, managing inventory, payments, website and ecommerce platform—the list goes on and on.
Shipping is critical for ecommerce and implementing them in your website it needs to be easy and straight forward to make it an enjoyable experience for you. Thanks in part to new functionality "Shipping per zone" available in each product creation to alleviate some of the obstacles with shipping. Joobi's goal is to provide you a better shipping management so you can offer on-time delivery to your customers, which could lead to repeat business down the road.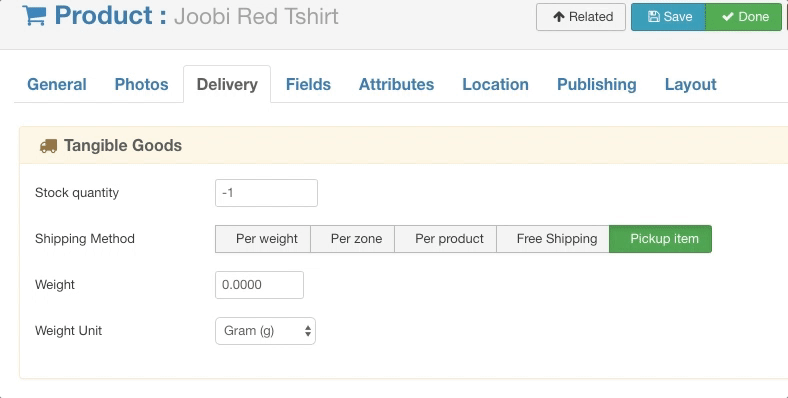 ---
The new WYSIWYG editor
Your powerful rich text editor is finally here! The new WYSIWYG text editor is completely customizable to fit any need. Out of the box the editor will be activated for all new installations and will be the default editor for all Joobi Applications.
We've retained your previosuly selected editor to all existing Joobi users. Want to turn it on? Go to jApps Preferences, then click General Tab and under Editors section, select your Default Admin and Front-end to Quill Editor. We hope you enjoy using the new text editor as much as we do!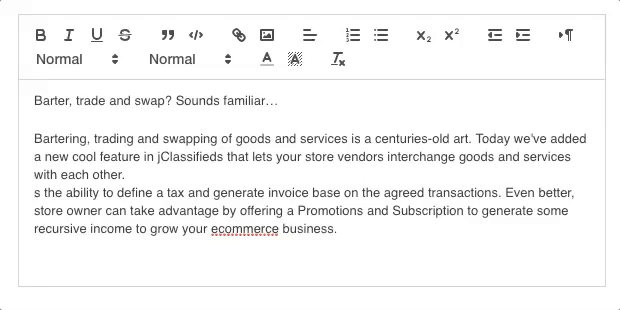 ---
Making customer service even better at Joobi
In order to better respond to our customers(you) support inquiries, we've added the Live Chat support in all Joobi Applications administrator pages.
As easy as a single click you can send a Direct Message quickly and easily to start a private conversation with Joobi happiness team without ever having to leave your website administrator area. This change is just one more step we're taking to make sure you all have the best customer experience available!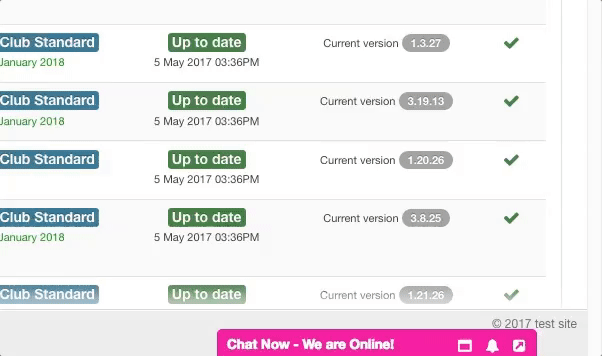 ---
Going deeper
Of course we haven't just been working on adding new features and functionality, we've also worked on fixing bugs that has been reported from last week release. If you'd like to read more about the specific improvements and bug fixes we've made, check out the changelog.
---
Sneak peek!!!
Here are some of the new projects that we are currently working that we think you'll find exciting:
New App: jNewsletters beta testing is on— in full swing! If you would like to participate in the program, please check this article to learn how you can join jNewsletters beta program.
New App: jCampaign development is finally complete and private beta testing is on— in full swing. We'll be rolling out jCampaign to all our customers over the next few weeks after our private beta test. You'll get a message very soon with a link to opt-in.
We've updated CKEditor to the latest version 4.6.2 and Twitter Bootstrap 3.3.7 for both admin and frontend of Joobi theme.
If you'd like to receive notifications when we release these new additions, subscribe to this blog by going to the right-hand corner of this page "Subscribe to Blog".
---
Feedback
We hope you like the new additions as much as we do! We appreciate all the positive words, feedback, and suggestions that you have been sending our way. Please keep the feedback coming! As always, if you hit any snags with the new version let us know immediately and we'll fix it right up.
---
How do I update?
Requirements
: You need jApps 2.8 to access the new released version. If you are using a version lower than jApps 2.8, please browse the
change-logs
and locate the version you are using and follow each individual update guide.
---
Website Backup: Your Responsibility!
We always recommend to do a backup before doing any changes in your production website and ensure you can easily recover your backup.
If you meet the above requirements, just wait for an automated email from your website notifying you about the new update (usually it takes a few hours, up to a week after the initial release) so you get a more stable build.
However if you can't wait to get your hands on the new enhancements, just click "Check" button from jApps App manager page.
---
New to Joobi?
Evaluate all Joobi Applications before you purchase for Free (No credit card and registration required). Download it here