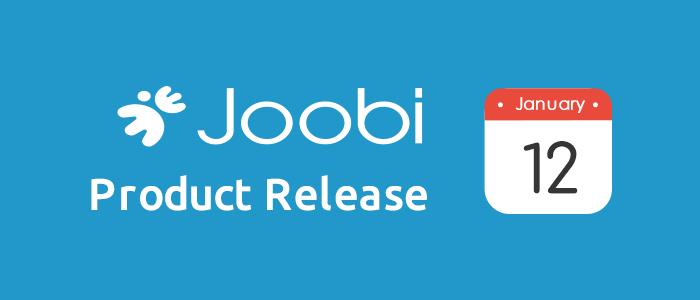 Another month, another cool little release focuses on stability and enhancements. Bug reports are slowing down, and people are generally happy with jApps 3.

Let's get right to it!
Enhancements
Improvement in the caching so the currency conversion will work properly due to heavy caching in the new browsers
We now reinstall all Joobi modules during update, previously we only install the modules upon installation. This will help users who experienced issues with missing Joobi modules.
Ablity to disable the PDF invoice generation in the order emails
Replaced underscore ( _ ) in the url to hypen ( - ) because using _ in url is not a good SEO practice since search engines treat dashes and underscores differently from one another.


Update: This has been roll back to use (_) underscore in the next verion of jApps 3.1.14 due to customer complains.
Bug Fixes
The number of usage in the coupon is deducting twice when the discount is 100%
Checking out a pending order will recreate a new order
Yes/No field type default value is not saved if used in the User registration view
Send order as gift stops working
Review products button redirects to a broken page
---
How do I update?
Requirements
: You need jApps 2.8 to access the new released version. If you are using a version lower than jApps 2.8, please browse the
change-logs
and locate the version you are using and follow each individual update guide.
Website Backup: Your Responsibility!
We always recommend to do a backup before doing any changes in your production website and ensure you can easily recover your backup.
If you meet the above requirements, just wait for an automated email from your website notifying you about the new update (usually it takes a few hours, up to a week after the initial release) so you get a more stable build.
However if you can't wait to get your hands on the new enhancements, just click "Check" button from jApps App manager page.
---
New to Joobi?
Evaluate all Joobi Applications before you purchase for Free (No credit card and registration required). Download it here
We hope you like the new additions as much as we do! As always, if you hit any snags with the new version let us know immediately and we'll fix it right up.
---
What else is going on?
Wanted beta tester for Joobi's new newsletter app–jNewsletters to replace jNews. Please submit a ticket under Beta Program department. All beta testers will receieve a free membership of 6 months.