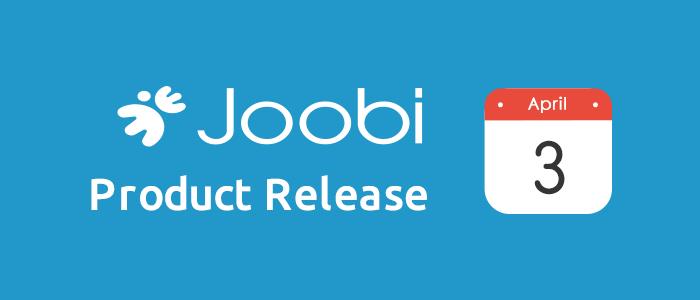 Another month, another cool little release focuses on stability and enhancements. After we shipped jApps 3.0, Joobi team moved to a continuous delivery model for Joobi Applications. Our goal is to make frequent, sometimes multiple times a week, releases to ensure that we are continually improving Joobi Apps and delivering value to our customers.🙂
Here's what's in today's release.
Better Item's Map Display
Store items are displayed in the map as a pin to show the exact location of the item. The pin can now be displayed with more information about the product such us product name, price, item vendor and address.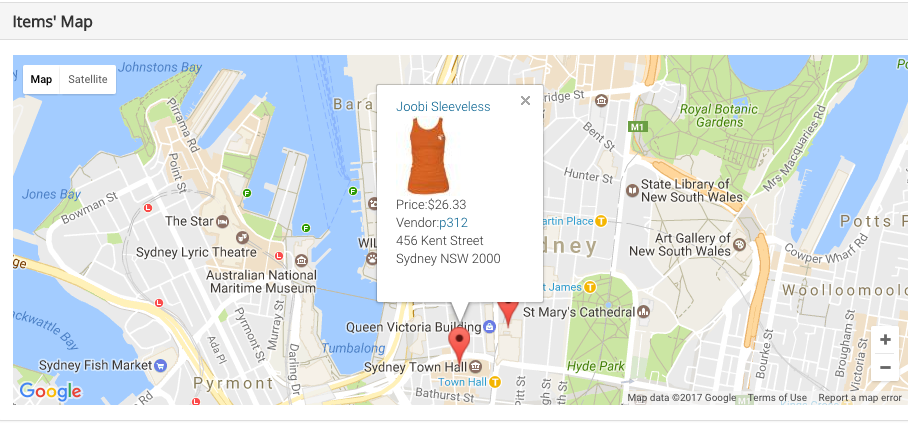 Elastic Email Support
Elastic Email is a simple and fast email delivery service for high volume transactional emails. You can use it to ensure timely delivery of all your Joobi Application emails you are sending from your website. With Elastic Email your first 150000 emails are free per month, after that you have to pay $0.09/thousand emails and so on
Joomla 3.7 Compatibility
The final version of Joomla 3.7 is just around the corner. As expected with every major update, Joomla 3.7 brings with it some great new features and noticeable changes. Joomla 3.7 Beta 1 was released last January and Joobi developers have already tested and updated Joobi Applications compatibility.

Other cool enhancements;
Added a support to "Dari" language
Commission between vendor and reseller with no store admin commission involvement
Product tax rate for unregistered users is now displayed using the vendor's default tax rate rather then the store admin default tax rate.
Product category is now displayed in the Product item page to display where the item belongs
Added the option to show share buttons in the vendor listing view
Ability to include a link to download the invoice pdf rather than including a pdf file as an attachment in the order confirmation email.
Ability to disable the pdf invoice attachment in the order confirmation email
You can now see the history of the Sent Emails of your Joobi apps so you will know exactly what emails that has been sent—go to jApps > Design > Emails > Sent Emails
New option to define page timeout in Joobi—go to jApps > Preferences > Advance tab > Security
New field to define redirection link after user confirmed the registartion—go to jApps > Preferences > Users tab
Search results will now display a message if the result is empty
Bug Fixes
Forget password functionality in jContacts don't send an email
Vendor and user messaging don't display replies
Error creating a role in jApps "
The extra save return FALSE for the following model role and funtion extra().d"
Mailer area is inaccessible due to access issue in jApps > Design > Emails > Mailers
---
How do I update?
Requirements
: You need jApps 2.8 to access the new released version. If you are using a version lower than jApps 2.8, please browse the
change-logs
and locate the version you are using and follow each individual update guide.
Website Backup: Your Responsibility!
We always recommend to do a backup before doing any changes in your production website and ensure you can easily recover your backup.
If you meet the above requirements, just wait for an automated email from your website notifying you about the new update (usually it takes a few hours, up to a week after the initial release) so you get a more stable build.
However if you can't wait to get your hands on the new enhancements, just click "Check" button from jApps App manager page.
---
New to Joobi?
Evaluate all Joobi Applications before you purchase for Free (No credit card and registration required). Download it here
We hope you like the new additions as much as we do! As always, if you hit any snags with the new version let us know immediately and we'll fix it right up.
---
What else is going on?
jNewsletter beta testing started! If you would like to participate in the program, please check this article to learn how you can join jNewsletter beta program.
jCampaign is nearly complete and if you would like to help us beta test, please submit a ticket under Beta Program department.
We moved to a new and better live chat software to provide a more efficient and human help to you our customer. This was long overdue, we hope you liked it!