Another month, another release! Following jApps release (previously jCenter) and some big general Application usability enhancements little over a month ago we have received an impressive amount of customer feedback. Today's release brings you a couple of often-requested features and a bit bug of fixing. Let's walk you through it;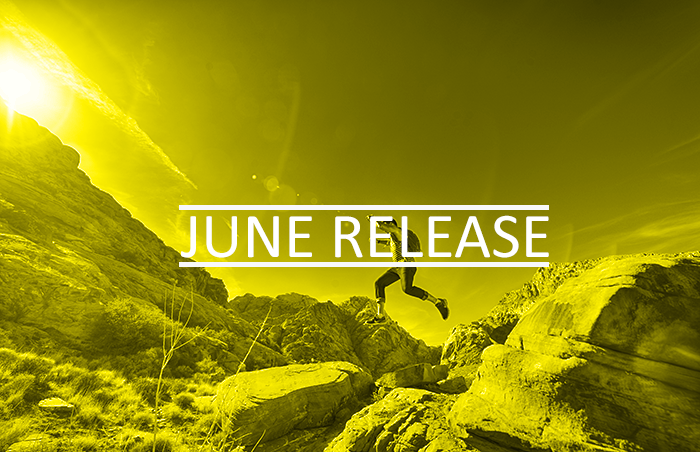 Upgraded Joobi Widgets
Embed your online store into pretty much any page on the web with different customized presentations. Add your store to multiple site, blogs or in any other web page and manage everything from one place. Any changes in the main store is synced instantly across all sites. For a detailed setup guide please visit this article.
You can insert the following store data and customize the display individually;
items
products (type: auction, subscription, classifieds, vouchers)
downloads
categories
price
Core Enhancements
All Joobi Applications preferences are now saved in a file instead in the database to bring us closer to file base system.
Added some improvements in the core library on how some of the form and listing element are handled.
Better install requirement checking to avoid possible install/update failure.
Multiple type category
Ability to assign multiple types such product, auction, voucher, etc... for categories. In short a "Clothing" category can now be use to display items from another product types base on your liking.
New Pop-up Image Gallery
Instead of using Bootstraps modal to implement a lightbox gallery, the new version is now using prettyPhoto a jquery lightbox that can display images in gallery plus it is compatible in every major browser, even IE6. You can also add your own Pop-up image gallery script by following this simple guide.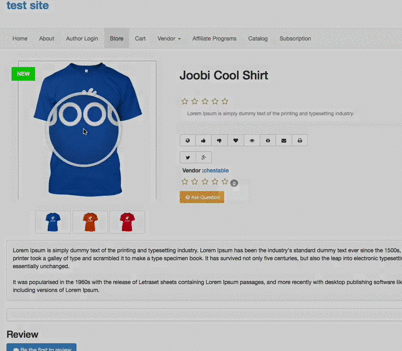 New Display for Currency and some other modules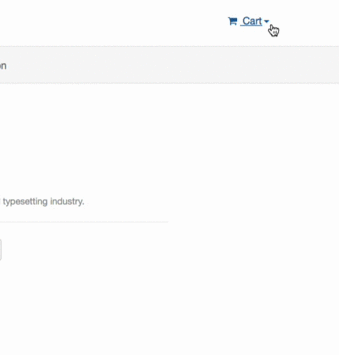 Cart module display:
Standard: Best for side module display
Top Slide: Floating cart at the top of the page
Mini: Best for side module with limited information
Currency module display
Dropdown List: Display your currencies in dropdown format
Hover Currency: Display your currency when module is hovered. This is best for currency floated at the top of the page.
Vertical List: Display the list of currencies vertically.
Horizontal List: Display the list of currencies horizontally.
Category module display
Collapse Style to display the main categories and you have to collapse to show all sub-categories.
Real name registration
With jContacts you can use First name, Middle and Last name to be entered on any Joobi registration for for all new applicants. All user profiles would display the users full name.
And much more...
New payment system: WorldPay
Joomla search can now display Joobi items with preview thumbnails
Product filters using custom fields now support multiple selection
Voucher type coupons can now be assigned to only apply to specific item or category
Display promoted items at the top of the ajax search result
Set a fixed value for minimum commission amount
Furthermore we've worked on several behind-the-scenes automation enhancements for better and stronger security for Joobi Applications. Last but not least, we've crunched 10 minor bugs that has been reported after May release.
To see the complete list changes in the software, click at the changelog button underneath.
---
How to update?
Easy! Just click "Check" button under jApps (previously jCenter) >> Apps to retreieve the new version, visit the changelog for more update details. We always recommend to do a backup before doing any changes in your production website and ensure you can easily recovery your backup.
Please note that if you do not use "Update all" functionality in jApps, and update only one specific app at a time you might need to set the cron settings again in jApps >> Preferences >> Scheduler Tab > Cron System
New to Joobi?
Evaluate all Joobi Applications before you purchase for Free (No credit card and registration required). Download it here
We hope you like the new additions as much as we do! As always, if you hit any snags with the new version let us know immediately and we'll fix it right up.
---
What else is going on?
jCatalog App for iOS and Android is now ready for primetime.
jCatalog a free WordPress Product Catalog Plugin is now ready for primetime.
After a month of hard work writing a super dead simple backup Application to add in to Joobi suite of Applications, jBackup is finally here. The first beta testing has started this week to few selected users and in few weeks we will open the testing to everyone.