When it comes to adding new features and design enhancements, we love to incorporate Joobi customer's feedback. Most of Joobi Applications and monthly product updates have come to life based on the needs of our customers. You can help us build the next version of jNewsletters by joining our Beta Testing Group.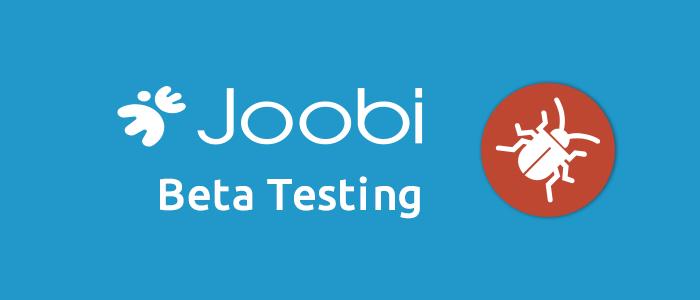 If you do not know about jNewsletters:
jNewsletters is our new newsletter application available for both Joomla and WordPress designed to help you send effective campaigns and grow your web business—for Free! You can learn more about jNewsletters at https://joobi.co/jnewsletters.html.
You can see what we plan to achieve in the short term via jNewsletters Roadmap.

Joining the Beta Testing Group
With your help, we would be able to discover a wider range of possible problems under different website environments. You can suggest brilliant ideas that will help us shape and improve jNewsletters before we launched it to the public.

By joining the Beta Group, you'll be able to give us feedback to influence and improve the stability and look-and-feel of jNewsletters. We take your feedback seriously and take it into consideration for upcoming versions.

If you are interested in joining:
All you have to do is download and install jApps and then install jNewsletters from the App manager. By joining the program, you will get to try out new and improved features on a regular basis.

How do I provide feedback and submit bug reports?
Simply login to Joobi.co and click "Ticket" under members dashboard to submit a ticket request, then assign your ticket to "jNewsletters Beta" category. We will regularly email you about the progress and every time we do a release so you can update your installed app.

Thank you very much. If you have any question, please don't hesitate to contact us.